I thought that I had taken a before picture, but I can't find it.
This project started as a twin headboard. I did find a picture on the internet.
This was not any great piece of furniture when it was new. The whole thing is laminated fiberboard and I found it in the trash. I did like the fact that it had the bookcase. So I cut it off just below the bookcase. I roughed up the finish, primed it and painted it black.
Because it was particle board, I did not trust it to be a sturdy bench. I cut a 1x12 down to fit on the bottom. Before I attached that board to the bookcase, I cut four 1 1/2" pieces off of a closet pole to make little feet. I attached the feet to the board and the the board to the cut off headboard. Did you get all of that?
I also added a piece of luann to the back for more stabilization.
Here is what it looked like all black:
It is: 41-1/2"L x 8-1/2 "W x 15 "H. I did not really know how to paint it. I did not want to limit the design by making it too wild, but it looked so dull this way. My neighbor suggested painting letters on it. It is a bookcase. I do not have the fancy machine that cuts letters or stencils, so I just printed the alphabet using several different fonts. Then I used scissors to cut stencils out of the printout. I taped them to the bookcase and rolled over it with white paint. When the paint dried, almost, I sanded it to distress it some.
Here is the final result:
I think it turned out really cute.
This is where I party!
POV {Shelves}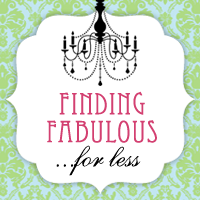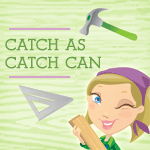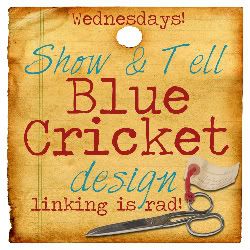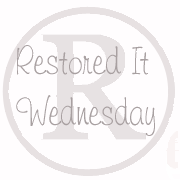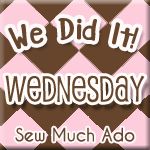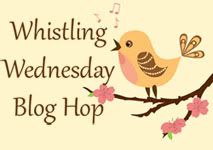 Furniture Feature Friday